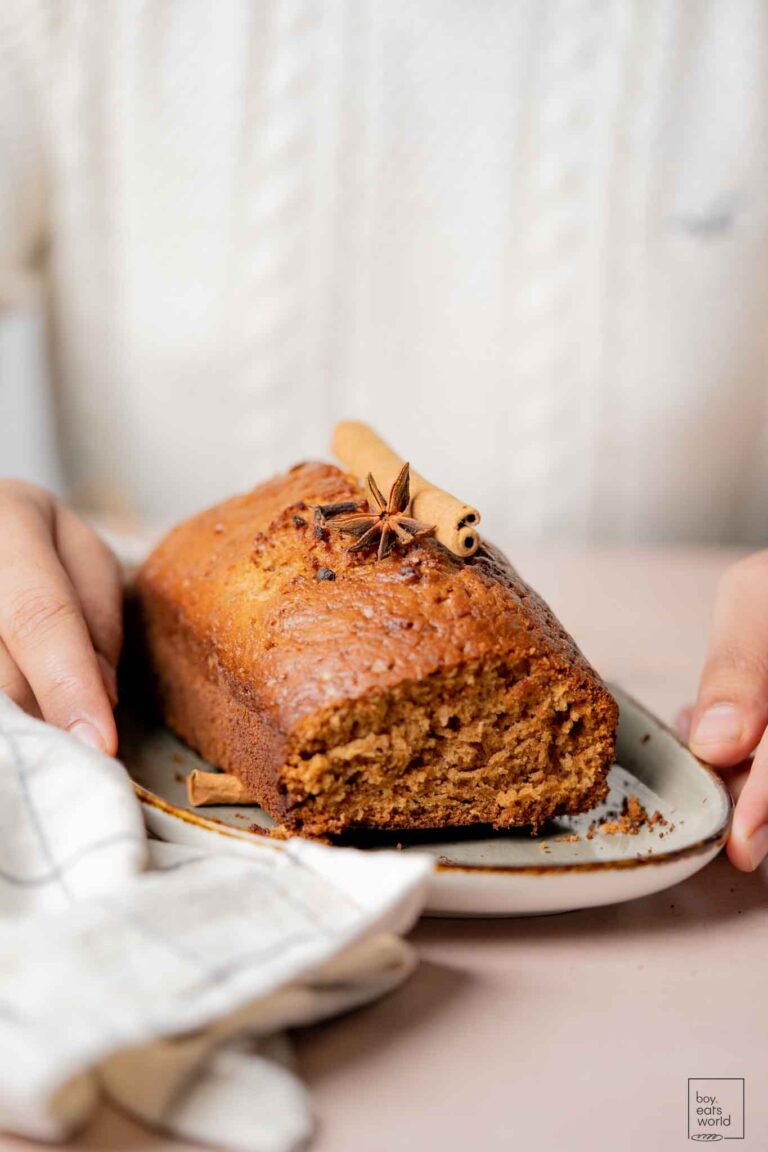 One of my favourite teacakes on the blog having the perfect flavour of Indian Spices, Chai and everything nice. I enjoyed eating and savouring this teacake as much as I enjoyed making it. 
This teacake demonstrates the true power of Indian Spices from Cinnamon to Cardamom which works so well with Honey, Brown Sugar and Tea Infused Milk. You will not be able to get enough of this one. 
The tea infused milk would leave you with a tender cake, so soft and delectable. 
What are Teacakes?
In the easiest language, teacakes are cakes but are rectangular in shape. They are made in smaller loaf like molds using a similar creaming and folding technique as done for cakes. They are easier to eat as the slices are way smaller than those of a typical round cake and is the go-to side to any beverage of your choice. 
Here are some more teacakes from the blog for you:
Indian Masala Tea & Spices
Don't doubt the power of Indian Spices. My earlier renditions of teacake extended to the British Heritage Earl Grey. That one was complemented with use of Condensed Milk, this one is through some Honey and Brown Sugar. Lets get in detail about the masala tea. 
Indian Masala Tea
You can use any tea you fancy. I used Sancha Tea. When brewing the teabag in with milk, please be sure to not add any sugar as the recipe holds and accounts for the ideal amount of sweetness. 
While brewing the tea, you can indulge in a pinch of Cardamom, Clove if you fancy. However, not too much – I won't want you overpowering this simple and sweet recipe. 
Cinnamon
Also known as Dal Cheeni, and of my favourite ingredient to work with. From the taste to the smell. This recipe uses Cinnamon as one of its core ingredient. If you don't like Cinnamon as much as I do, please reduce the quantity by half or a quarter.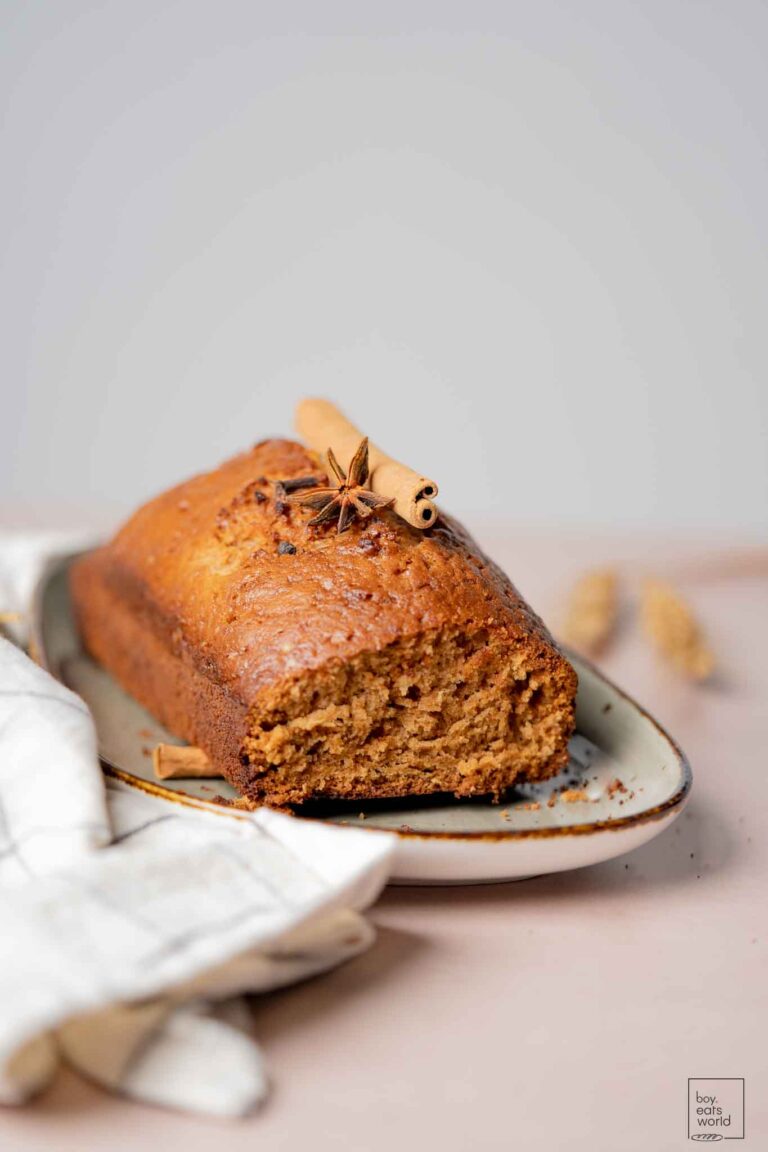 Tips to Bake a Great Cake:
1. Temperature: Use room temperature ingredients, especially the ones you keep in the fridge, like milk, eggs, butter. Room temperature will guarantee better results.
2. Don't Over mix: Avoid using a whisk attachment, use a paddle or spatula again. Over mixing your batter can lead to a less fluffy cake. Mix it only till when it's required.
3. Avoid Opening the Oven too much: Every time you open the oven to check on your cake, you change the temperature of the oven, which can lead to cracks on the cake.
4. Sieve your Dry Ingredients: Try and sieve all your dry ingredients, from flour to coffee powder. It will lead to a cleaner batter and softer cake.
For more tips on how you can perfect your cakes, click here.

Cracks on a Teacake
It's absolutely and perfectly normal to have cracks in your teacake. In fact, its good too, it show how your teacake has cooked properly. Unlike Bundt Cakes, teacakes don't have that structure to support the cake fully. The cake expands which may lead to cracks on the surface. Cracks may also appear if you are opening the oven too many times and altering the temperature too frequently. BUT if it bothers you too much, add a teaspoon worth of Baker's Cornstarch for better binding of your teacake – which would give it an overall better structure.
Equipment
Stand Mixer (Optional)

Measuring Cups & Spoons

Whisk

Spatula

8.5*4.5 Inch Loaf Pan
Ingredients
1¼

cup

All Purpose Flour or Cake Flour

½

cup

Sugar

caster

½

tsp

Baking Powder

¼

tsp

Baking Soda

1

tsp

Cinnamon

4

tbsp

Brown Sugar

1

Large Egg

½

tsp

Vanilla Extract

½

cup

Masala Chai

(spiced Indian tea)

2

tbsp

Honey

⅓

cup

Oil
Instructions
Preheat your oven to 180°C (350°C) and place the oven rack in the center of the oven. Line a loaf pan using butter or spray using a non stick vegetable spray. Alternatively, you can use a parchment paper as well. 

Using an Electric Whisk or Stand Mixer, start beating together the Oil and Sugar, both Caster & Brown.

Once mixed, add in the egg, vanilla extract, honey and cinnamon and give it a good mix. Mix properly until well combined.

Combine the dry ingredients - flour, baking soda, baking powder and salt. Sieve the mix until fine.Using the Paddle Attachment of Stand Mixer or using a Spatula, fold in the dry ingredients into the wet only till until combined while alternating with Chai (Indian Tea).

Add in 3 batches sequencing Flour-Chai-Flour-Chai-Flour. Once properly mixed, stop. Don't over-mix at this point. 

Carefully transfer the batter into a loaf pan and put into the oven to bake. Bake at 180 degrees for 20-25 minutes or till a skewer inserted in the center of the cake comes out clean.

. If you think the top is browning too fast, feel free to tent it with an aluminum foil.Once done, let it cool on a Wire Rack, prior to cutting into slices. Keep the cake covered in a cool and dry place.
Someone once rightly said "a recipe has no soul, you must bring soul to the recipe", so here I am, trying to bring my passion for food into easy to make recipes from around the world.
My name is Sohail Nath and I welcome you to my happy place, @boy.eatsworld. 
This blog, my creativity's nest covers travel inspirations, authentic yet homemade recipe and food blogs.