Are you just starting your Food or Product photography Journey? I was super confused when I was. This article is for the one year old me who needed guidance but couldn't find it within the same space. With great camera equipment comes a great responsibility, well, of course, to capture solid shots almost all the time. But without the right equipment, it becomes a bit hard to capture the right shot in the right limelight. And believe it or not, capturing mouth-watering food shots does not only require the right camera but also, you'll still need extra equipment to make your images stand out.
If you're just starting on your journey for Food or Product Photography and are lost or unable to understand where to start from, here's the best equipment you would as a beginner to make your food shots pop and become a professional photographer.
Prime Lens
It's a given, you need a prime lens for that perfect shot to make your food pop out of the picture and to actually make someone starve for it. A prime lens is known to deliver sharp, crystal clear, and realistic pictures making it a must-have for every serious food photographer. A 50mm lens would usually be the best starting point as it's good and affordable, and that combined with the perfect scene-setting would just make the shot even more delicious.
Currently I am using a Sony Alpha A7iii with a 90mm Macros f.2.8 lens
Tripod
A tripod is as much necessary for a food photographer as a dish in which the food is served. Whenever you're capturing a shot that requires some action shots, a tripod comes in handy. Tripods serve as the ultimate steady hand to keep the shots commendably steady and focus fixed, thereby allowing you to reduce shutter speed giving your shot more clarity. Therefore, it's best to invest in a good tripod because it will stay with you for years and you not want to trust a cheap unstable one with an expensive camera body.
Currently I am using a Vanguard Alta 2A+ Tripod
Lighting Kit
The lighting has to be perfect when you want to have that perfect shot. There are two types of lighting, natural or artificial. Both lighting are great starting points with natural lighting being available for free. However if you feel you would be shooting in a room where there's no sunlight or at night, it's better to invest in artificial light. You can start with a strobe light and see how this is the best bet for capturing mouth-watering and professional quality food pictures. However, if you plan on making video content as well, it's better to invest in continuous light as it would allow you to shoot both photo and video based content.
Currently I am using a Godox SL-150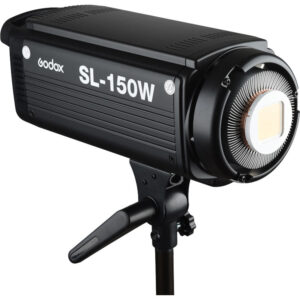 Softboxes
To give you a brief, a softbox works as an excellent tool for softening artificial light, which is used in indoor shots, can be a bit harsh at times. Ideally, softboxes are used against artificial light for a product, fashion, portrait, or food photography.
If your lighting is placed as it is and not inside a softbox, it would give out a very harsh light with lots of shadow play. To reduce the effect of the light and to soften it to create that dreamy effect its best to invest in a softbox.
Currently I am using a Godox Umbrella Foldable Softbox SB-GUE 80
Backdrops
A good backdrop, if well-suited for the picture, can do wonders to your food pictures. It can be either a piece of decorated cardboard, a marble pastry board, or even some paperwork with well-defined art that will do the job just fine. This is a budget-friendly solution and also one of the best ways to flawlessly let you capture that perfect shot and a clear and polished picture. For more detailed take on backdrops, watch this space, sign up for the newsletter as I will be back with more specifics and links to my favourite backdrop stores.
If you want to start investing in good equipment for taking the perfect picture of the next time you eat somewhere and find it instagrammable, well the above-mentioned equipment is the best for the job and you can grab either of these accessories without burning a hole in your wallet. Are you craving more food-photography inspired suggestions? Stay tuned to our blog for more.
Hi! How are you today?
My name is Sohail Nath and I welcome you to my happy place, @boy.eatsworld. 
This blog, my creativity's nest covers travel inspirations, authentic yet homemade recipe and food blogs.