Are you looking to add fresh flavours and aroma to your food or drinks? Adding fresh and/or dried herbs to your recipes works wonders. It is a low-fat method to add fantastic flavour. Herbs can be used for many recipes and in several ways. Whether you want to make super crispy oven-roasted potatoes or marinate chicken or lamb to make patties, incorporating herbs is a great way to elevate the taste of these dishes. Oh, something we love at boyeatsworld. is baking bread with herbs and indulging in some cheeky tipples perfumed with herbs. 
Now, what are herbs, and how are they different from spices?
Herbs are the leafy parts of plants. They do not have woody stems. They can be used fresh or dried. Dried herbs have a more concentrated flavour than new but lose their potency quickly. 
Spices come from the bark, roots, fruit, seeds, buds, or stems of different trees and plants.
Look out for these herbs the next time you go grocery shopping:
1. Parsley
Parsley is a mildly peppery herb used to season several savoury dishes and is often used as a garnish. We suggest you go for Italian or flat-leaf parsley, which offers more flavour than curly parsley. Parsley is best used fresh because it does not have the same intense flavour when it dries. Parsley is rich in iron and other healthy nutrients. It looks very similar to Cilantro/Coriander but tastes very different. 
You can make Prawns Spaghetti Aglio Olio, or use Parsley to make breakfast potatoes as well among various other dishes. 
2. Rosemary
Rosemary has a strong flavour that tastes like lemon and pine. It is often used with tomato sauces, vegetables, meats, soups, fish, and dressing. Both fresh and dried offer a potent flavour and aroma. Our favourite way to use rosemary is to make focaccia and strew it on the top.
On this blog, there is this beautiful Gin Fizz recipe with Rosemary.
Click here
to check it out!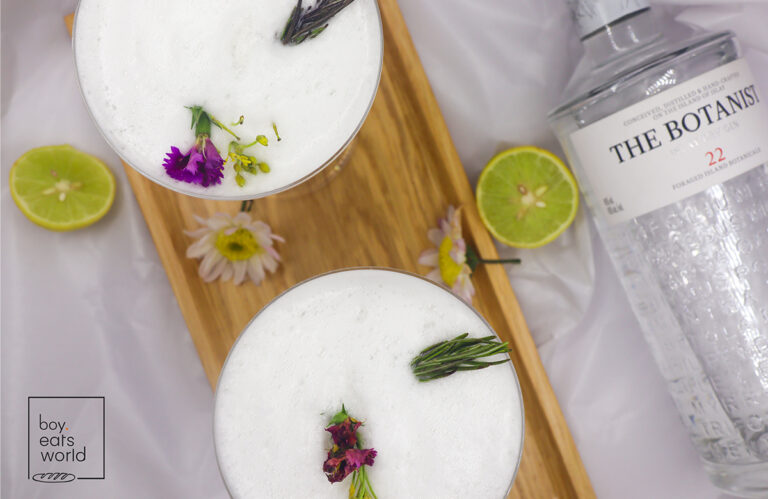 3. Thyme
Thyme is a herb commonly used in French cuisine to flavour soups, vegetables, stews, sauces, meat, poultry, 
and fish. It is often used with other herbs like parsley, oregano, and rosemary. It is generally used in small 
amounts owing to its strong 

flavour. 
Do you wish to try and bake a savoury babka? Try making one Herbs and Cheese. Click here to try this beauty. 
4. Sage
Sage is slightly bitter and has a musty taste and aroma of mint. It's commonly used in Mediterranean cooking. Sage is generally combined with other solid herbs and used to flavour beef, pork, sausage, and poultry stuffing. Dried sage can also be used but only in small amounts because of its more assertive flavour. 
One of my favourite dishes but not on the blog, is pasta or ravioli in a sage butter sauce. Drives me crazy all the time! Hopefully I can link one here soon too. 
5. Oregano
Oregano has a strong and pungent flavour. It is also called wild marjoram. Dried oregano is more commonly 
used than fresh. It is widely used in tomato-based dishes like pizza sauces and lasagnas and goes as garnish 
on top of pizzas. It also works well with most vegetables and Mediterranean dishes. 
Fresh oregano is great to work with as well, and adds the freshness which your 

marinara deserves

. 
6. Basil 
Basil is a potent herb that tastes like a combination of cloves and licorice. It is an aromatic herb 
that is easy to work with and inexpensive. But, it is very delicate and bruises easily. It oxidizes and
 turns brown quickly too. If you want to use basil in dishes, we recommend you buy as and when 
necessary and use it super fresh. If you have to store it in a refrigerator, put it in a brown paper 
bag and keep it in the warmest part of your fridge. 
 
This herb is super easy to grow. So, we recommend you grow it on your own and use it fresh 
whenever necessary. Basil is fabulous when paired with tomatoes. We're thinking of a Caprese 
salad or a Margherita pizza! Ugh, drool! 
7. Mint 
Mint leaves are tender with delicate stems. It is excellent when consumed raw or garnished at the end of the cooking
 process. This allows them to maintain their mild flavour and texture. When buying mint, seek leaves that are bright and 
unblemished. Store them in a reusable plastic bag or container in the refrigerator for up to a week. Middle Eastern dishes
like soups, vegetables, salads, and lamb are often flavoured with mint. Because of it's flavour mint pairs very well with 
drinks as well. Here's a summer special Moscow Mule recipe to freshen you up! 
8. Coriander & Cilantro
It is a super flavourful herb that works brilliantly with spicy recipes. Cilantro is perfect for Indian curries and gravies,
salsas, stir-fries, etc. Cilantro is meant to be used as a garnish as it does not do well with heat. Coriander seeds (or dried
 fruit) are heavily used in Asian cuisine.  
Herbs can add new dimensions without adding sodium, fat, or calories. Experiment with several herbs to see what you
 enjoy best.  Try making this Indian Coriander Chutney using this herb. 
Hi! How are you today?
My name is Sohail Nath and I welcome you to my happy place, @boy.eatsworld. 
This blog, my creativity's nest covers travel inspirations, authentic yet homemade recipe and food blogs.